Yesterday was me and Clay's one year anniversary! We made a delicioooous din together and exchanged gifts. He bought me these awesome layered chain necklaces that I'm in loooove with, very Givenchy Fall 2008 RTW don't you think?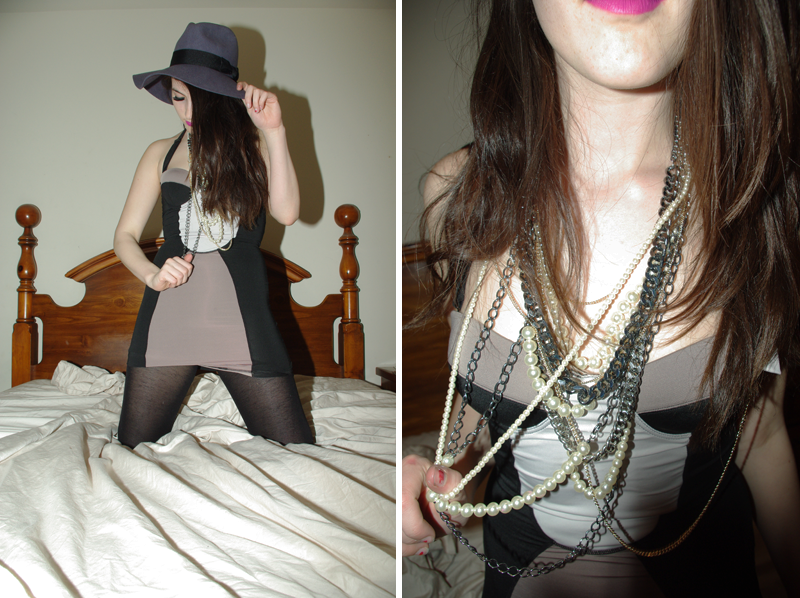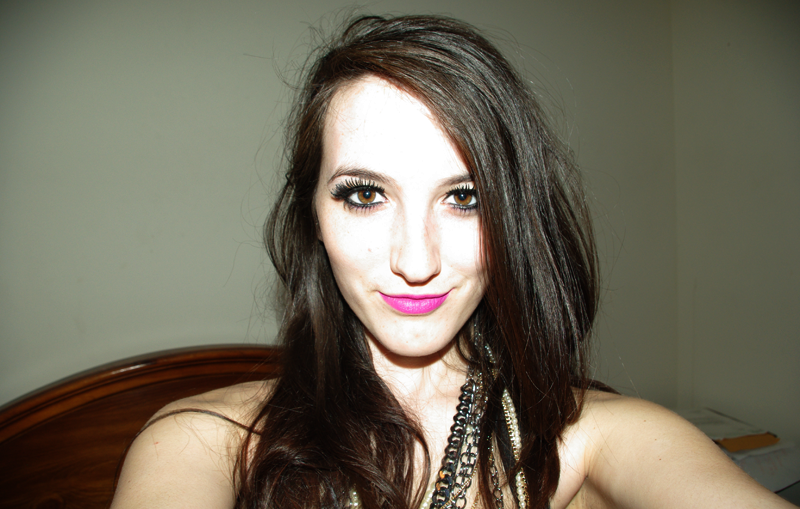 Wearing Urban Outfitters body con dress (that I got for a steal at $9.50!), Aldo hat, layerd chains from the boyfraaand (please excuse the flashed-out face in the second pic!).

Also, for all of you who were asking, my 'signature lip color' that I've worn in nearly every post (and wear daily!) is Dame Edna for MAC limited edition lipstick in "Gladiola".
It's my beauty essential!