I'm finally finished my dress for the
2009 Télio Design Competition
! What do you think?
We were allowed to choose 6m of our choice from 18 Télio fashion fabrics. Our design had to incorporate one or more of the themes earth, air, water, and/or fire. Out of 116 applicants, I'm thrilled to be one of the 25 finalists from across Canada who gets to show their garment in the
Télio show
during Montreal Fashion Week (the cash prizes arent too shabby either)!

I bought this 1960s vintage floral dress from Ragpickers last Saturday. I'm going to reconstruct it for an outfit to wear to fashion week; make it shorter and give it a bell or balloon hem. I'd like to do some adjustments to the bodice (make it more fitted) and the sleeves (which may be difficult because they are kimono-style).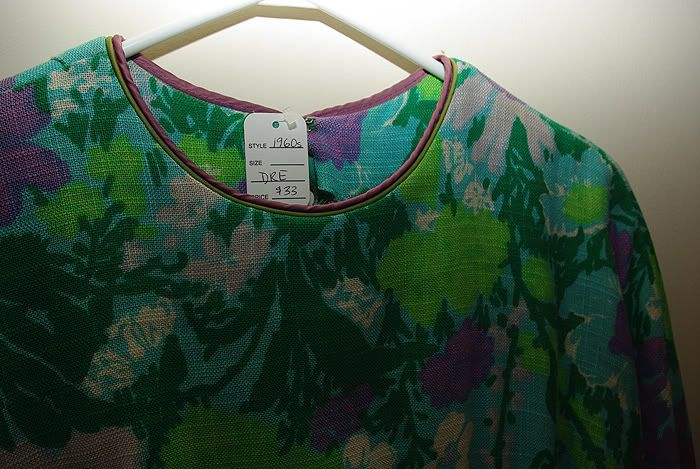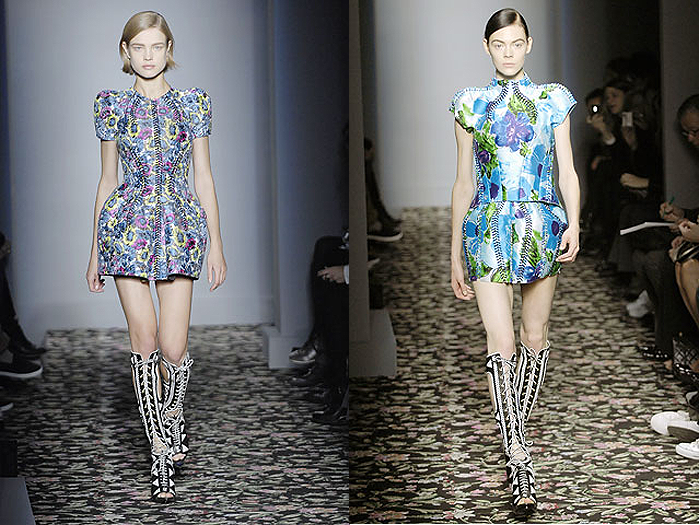 I want to give it a Balenciga Spring 2008 feel. I have some fierce black cut-out shield boots I'm gonna rock with it too. I can't wait; 23 days 'till MFW and my first show ever!