Hey dolls, sorry for the serious lack of updates, I've been so so

sooo

busy and (no more

excuses

)...I had a job interview today and
finally
finished all my projects and final exams; I am now officially ready for summer! The snow is gone, the sun is out, and I'm so excited to begin building my s/s 09 wardrobe!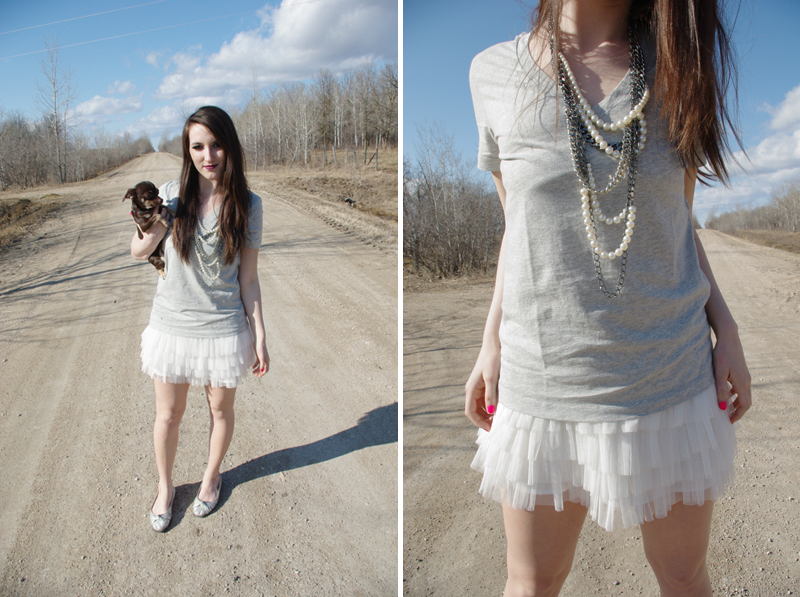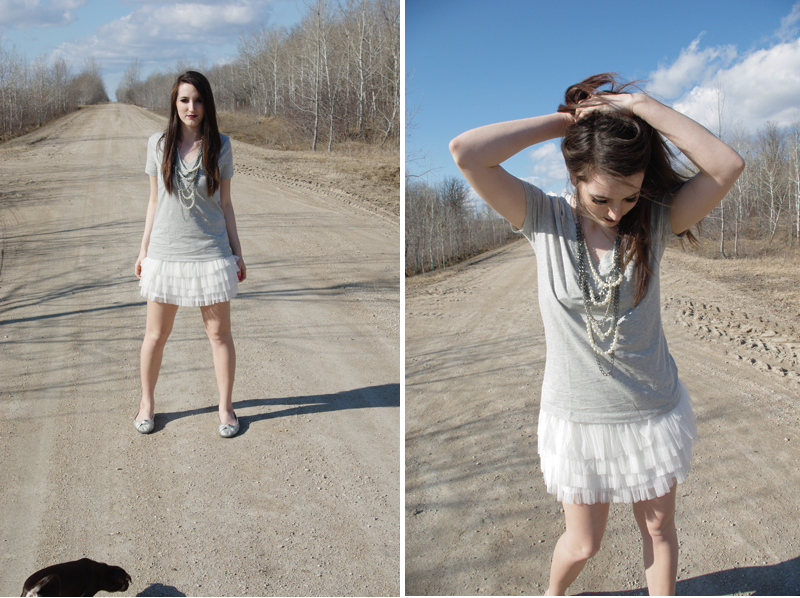 I picked up this Joe Fresh tee today and some new lipstick! It's from the new Joe makeup line - matte lipstick in 'Berry'. What do you think?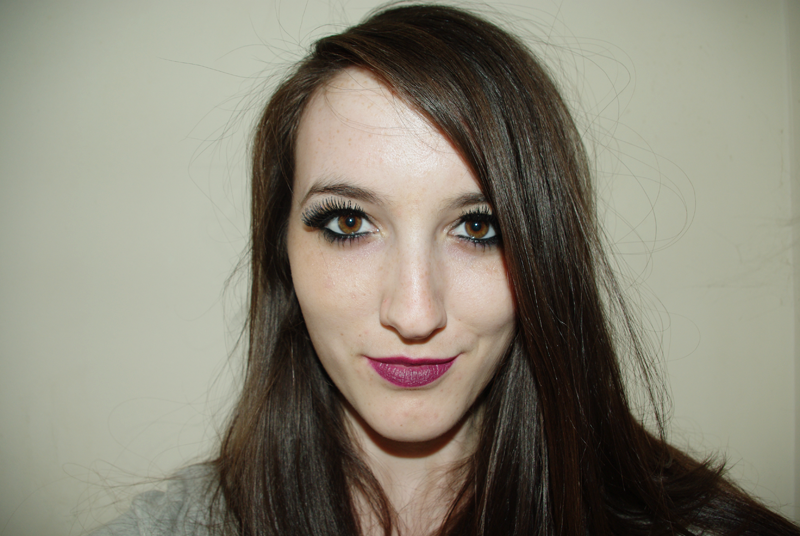 Wearing Joe heather gray v-neck, layered chain/pearl necklaces from Clay, H&M skirt, FairSet flats (and everyone meet my puppy Miley)!